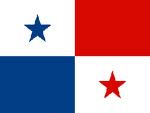 Welcome to the New World of Panama, where the land is rich and plentiful with fish, plants and wildlife.  Geographically filled with mountains, hills, Atlantic and Pacific Oceans, Panama has a lot to offer you. 

Early history of Panama shows Captain Antonio Tello de Guzmán exploring this isthmus around 1516, later making it part of the Spanish Empire which lasted for over 300 years.  In 1903, Panama seperated from Colombia to become it's own functioning country. 

Today, Panama is growing at a fast pace, with people from all over the world investing, and enjoying retirement in the rich mountains of Chiriqui to the beautiful untouched beaches of Pacific.  Panama is safe, fun, and relaxing, so come and explore the doors to the Americas.

Panama's Provinces

Bocas Del Toro-  Is in the Caribbean Sea, clear waters for great snorkeling and beautiful white sand beaches, and a bird watchers paradise.

Chiriqui-  Moist highlands produce some of the most unique vegetation with orchids to roses.  Also includes Chiriqui National Park.

Veraguas-  The Province with both coastlines, rainforest, and more than 400 species of birds, mammals, and reptiles.  Great surfing as well.

Los Santos-  Famous for the National Festival of the Pollera, and home to Cerro Hoya National Park.

Herrera-  Well known for their Carnivals and pottery work.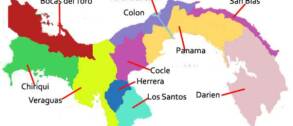 (click picture for photo gallery)

Cocle-  This coastline is home to many relaxing all-inclusive resorts on Playa Blanca, Playa Farallon, and Rio Hato.

Colon-  Tourists attractions include coral reefs, rainforest, the Colon Free Zone, Panama Canal, and banking.

Panama-  The capital Panama City lies in the central part of the country.  This city includes an abundance of music, night life, shopping, and historical sites.

San Blas-  Kuna Yala territory,  and 365 islands with beautiful clear waters, great for fishing and snorkeling.  Home to the Kuna Indians.

Darien-  An untouched jungle called the Darien Gap, this is where the Pan-American Highway stops.  Many different types of plants and wildlife, even some still undiscovered.  Home to the Embera-Wounaan Indians.